The provider of fast webhosting and domain registrations for over 10 years
But we do not sit still! We are always looking for ways to create even better services and ways to make our customers more happy than they already are!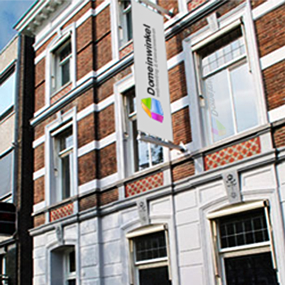 Office address Westblaak 100 3012 KM
Rotterdam Nederland
Bank details
IBAN: NL57RABO0159475953
BIC: RABONL2U
Juridical
KVK: 24303167
BTW nr.: NL812498434B01
Everything under control
...Because of our many years of experience
Domainwinkel was established in 2003. Since then we have have gained a lot of experience with providing and maintaining the quality of our services for our customers. We have optimised all of our processes to create the most suitable environment for our customers.
Honest & personal
...zonder verrassingen en extra kosten
Domainwinkel stands for honest and personal service without any unwelcome surprises. You will always know what to expect from us and you will always experience a personal and honest treatment so that you can enjoy your domain names and website without worrying.